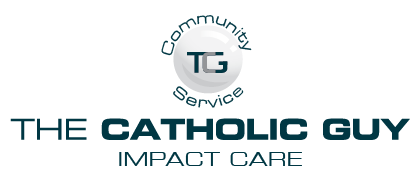 CORE VALUE
Values Are What We Hold To Be True
We Value the poor, the weak, the hidden and the hurting.
THE SACREDNESS OF PEOPLE
The sacredness of the human person cannot be obliterated, no matter how often it is devalued and violated because it has its unshakable foundation in God as Creator and Father. – Pope John Paul II
Every human being is deserving of dignity and respect because people are God's sons and daughters. This is not conditional upon their position, race, age, intellectual ability, health or the contribution people make in the world.
Every person is required to give and show dignity and respect to others. Full stop. No qualifications permitted.
Then he looked up at his disciples and said:
"Blessed are you who are poor, for yours is the kingdom of God.
"Blessed are you who are hungry now, for you will be filled.
"Blessed are you who weep now, for you will laugh. – Matthew 5:1-12
The poor, the weak, the hidden and hurting are blessed by God.
Therefore people should bless the poor, the weak, the hidden and the hurting for it is to be like God.
Whoever is kind to the poor lends to the Lord,
and will be repaid in full. – Proverbs 19:17
WAYS TO VALUE THE POOR, THE HURT, THE HIDDEN AND THE HURTING
Serve people through inclusion.
Serve people practically.
Serve people with our resources.
Serve people with our time.
We encourage each Impact Group to engage in on Community Service Project per season (12 weeks) where everyone can contribute in some way. Where appropriate children can be included.  We are always looking for new ways to serve as Impact Groups.  Here are some ideas that you can add to.
Soup Kitchen

Hospital Visitation

Elderly Visitation – nursing home

Volunteer Disabilities Service Organisation

Visit Shut ins – Handy work in home

Volunteer to serve meals for the homeless.

Sing Christmas Carols to the elderly in nursing homes

Volunteer at the hospital shop/ children's play area/ Ronald McDonald Centre/ cancer unit etc

Shopping for those unable
Donations
Summer
Hats, sunscreens, combs, bottles of water, bottles that keep things colder in towels, combs, toothpaste, toothbrush, deodorant, razors, backpacks, nail clippers, shampoo, conditioner, moisturising cream, lip balms, ladies sanitary products, sunglasses, t-shirts, clothes, new underwear. Sheets, pillows, pillowcases, , sleeping bags, toiletry packs, shorts, skirts, belts, thongs.
Winter
Blankets, quilts, beanies, gloves, scarves, coats, parkas, jumpers, hoodies, belts, singlet's, boots, sneakers, socks, tin food, can opener, vaseline, moisturising creams, flasks for warm drinks, books, magazines, torches, used reading glasses, clothes, new underwear, pillows, pillowcases, deodorant, backpacks, sleeping bags, toiletry packs. jeans,